Process Improvement and Six-sigma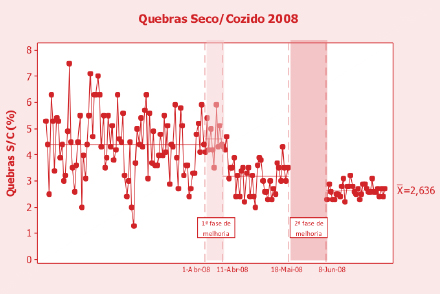 Process improvement is a central task in every competitive organization. In our group we have developed approaches that integrate Process Systems Engineering methodologies (large-scale process control, monitoring, optimization) in combination with other methodologies arising from other fields but focused on similar applications, such six-sigma (DMAIC), lean manufacturing, data-mining and statistics, in order to come up with holistic approaches that integrate prior knowledge and data available from the processes, in a systematic way. In particular, the health sector in Portugal is under a significant pressure to reduce and control costs, in order to combat and mitigate the effects of the global trends currently imposed not only by its demography (ageing population) and the raising operational costs, but also those costs arising from treatments using more recent technologies. Recent projections suggest that from 2007 to 2032, the spending with the health sector will rise by more than 200% (constant prices), whereas the gross domestic product (GDP) in the developed countries is expected to increase much less than that (~71%). Therefore, irrespectively of the strategic options made by the political entities, Healthcare Units (HCU) must undertake an internal effort for optimizing their operations, performances and bottom line results, in an environment of strong financial restrictions. With this context in mind, and based upon its experience in previous collaborations with HCUs, our research team have identified a number of opportunities to significantly improve the way operations are conducted, with tangible effects both for users and for the bottom-line results of the HCUs, requiring no significant investments to be implemented. These opportunities can be well addressed from the perspective of Systems Engineering (SI), using statistical and computational methods for approaching problems involving complex systems.
Some applications developed include:
• Process improvement in industry (pulp & paper – minimization of paper & paperboard curl; ceramics – decreasing the defect rates in tile production);
• Healthcare (improving the flow of patients in the ophthalmology services of a central hospital; development of algorithms for predicting the traqueal tube size in children).